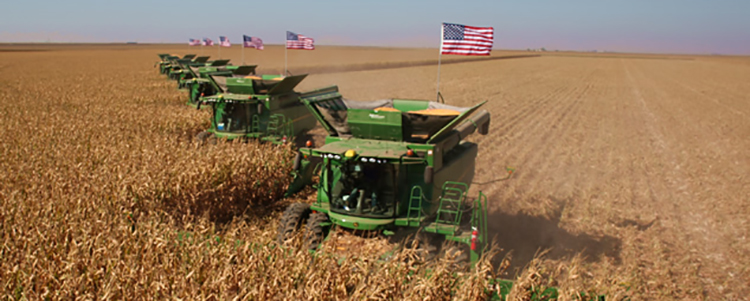 Welcome to Frederick Harvesting, LLC.
Frederick Harvesting is a family-owned business that has grown from a grassroots one-machine, one-truck operation in the 80's, to the progressive, custom harvesting operation of today! This growth and success is due to honest hardwork, dedication, Christian values, Midwestern work ethics, unsurpassed reliability, and pride in our work. With that in mind, 95 percent of our customers rely on us year after year! The Frederick brothers, Lance and Drew, own and operate this harvesting business along with their wives. Lance and his wife, Lynette, have two daughters, Kassidy and Karly. Drew and his wife, Connie, have two boys, Zach and Zayn.
This could be your chance to have a unique summer and fall. So join the Fredericks as they leave their home base of Alden, Kansas, for Oklahoma's Red River Valley and Northern Texas. Then return to the plains of Kansas and continue to Eastern Colorado, the big sky country of Montana, and the beautiful Black Hills of the Dakotas. From May through November, you can broaden your horizon with new experiences, places, and people "Harvesting the Grain That Feeds The World". There's no other job like it!